Girlpool


Powerplant
ANTI- [2017]


Fire Note Says: Girlpool comes and goes too quick!
Album Review: Girlpool is an LA band that consists of its two founding members, Cleo Tucker and Harmony Tividad, plus a new drummer, Miles Wintner, for their sophomore album. Their debut came out two years ago, and with the addition of a drummer, the sound is very full on this effort. Girlpool falls into the folk punk genre, with soft, slow-burning songs that end as they hit their climax. Officially, there are 12 songs on Powerplant and the album is 29 minutes long. Guided by Voices fans should feel right at home here as the songs don't overstay their welcome.
Tucker and Tividad have voices that seem to melt together. The jangle rock that provides the backdrop for most of the songs at times matches the vocals, and at others provides contrast. "Powerplant" manages to pull off both in the same song, with minor chords bouncing off the bittersweet vocals. The vocals are a neat trick that add another layer to the music.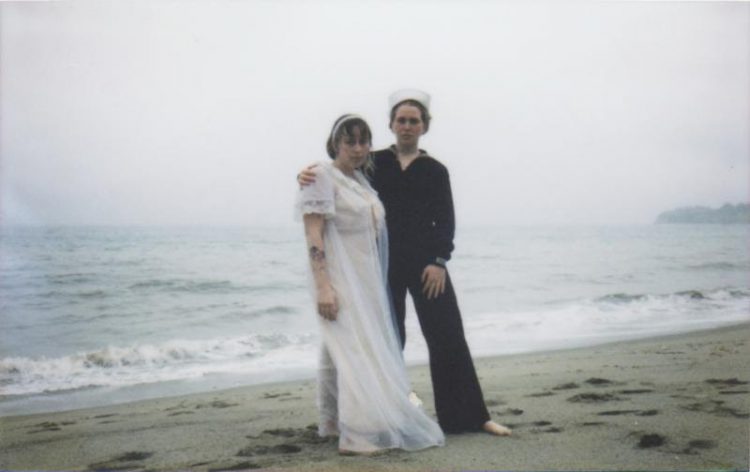 Fans of 90s alternative rock will feel at home on Powerplant. Standout "Soup" sounds like an REM and Alice In Chains mashup. Smashing Pumpkins and Sonic Youth are also clear influences. The unrelenting bass of "Soup" leads into an entrancing set of lyrics. That slowburner shifts to the grungier "She Goes By." The balance in types of songs helps Girlpool defy being defined by a formula.
If it isn't clear by now, a big part of appeal of Girlpool is the modern take on 90's alternative rock. Rather than being a slave to that sound, though, the band manages to create a distinct personality around it. And it doesn't hurt that the songs are well-executed without being too complicated. Bottom line, Powerplant is just a well-executed album that is a blast to listen to.
Key Tracks: "123" / "Soup"/ "She Goes By"
Artists With Similar Fire: /Waxahatchee /Pity Sex /Sonic Youth
Girlpool Website
Girlpool Facebook
ANTI-
– Reviewed by Matthew Heiner

I appreciate being able to write for The Fire Note, as it gives me an excuse to keep up with what's happening in new music.

By day I am a dad and a psychologist; I often use music as a way to connect with both my kids and my clients. One of my proudest moments as a father was when my 12-year-old daughter told me of her undying love for Radiohead.

Latest posts by Matthew Heiner (see all)
Please follow and like us: