King Washington


Potential
The End Records [2017]


Fire Note Says: Inventive modern pop/rock quartet from LA, King Washington channel the best musical inclinations of the past in a hip, fresh sound.
Album Review: King Washington is a talented indie-rock band from LA whose sound reveals artists that have mastered the musical vocabulary of some of the most creative bands from the 60s & 70s, yet they avoid falling into the trap of a retro, backward looking tribute band. Songwriters and lead vocalists Tyson Kelly and George Krikes, supported by bassist Billy Lee, and drummer David Contreras bring together their abilities in a way that feels fresh and vital with smart song-craft and a mature studio-savvy approach.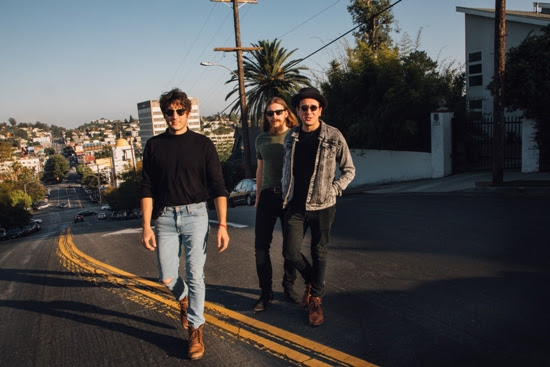 On Potential, the fourth full length album from King Washington, while hinting at Beatles influences on "No Where Is Hard to Find," while in "Evelyn" and elsewhere they are steeped in Crosby, Stills & Nash styled vocal harmonies, and on "Climb Out the Valley" you can feel a Grateful Dead vibe. While clearly capable of complex musical arrangements, they have the canny sense to keep their songs focused melodically and thus accessible and listener friendly. Krikes lead guitar playing, often subtle and with just to right tone, is pleasing throughout adding an addition dimension to what is possible for this band, like the bluesy playing "Superman," which builds to a strong rocker, and again on the playful "Hey Boy." Still a relative unknown, their modern pop/rock pack a powerful musical wallop.
Key Tracks: "Hey Boy" / "Evelyn" / "Superman"
Artists With Similar Fire: The Beatles / Fleet Foxes / Fleetwood Mac

King Washington Website
King Washington Facebook
The End Records
– Reviewed by Brian Q. Newcomb
Brian Quincy Newcomb has found work as rock critic and music journalist since the early 80's, contributing over the years to Billboard Magazine, Paste, The Riverfront Times, and The St. Louis Post-Dispatch.
Latest posts by Brian Q. Newcomb (see all)
Please follow and like us: