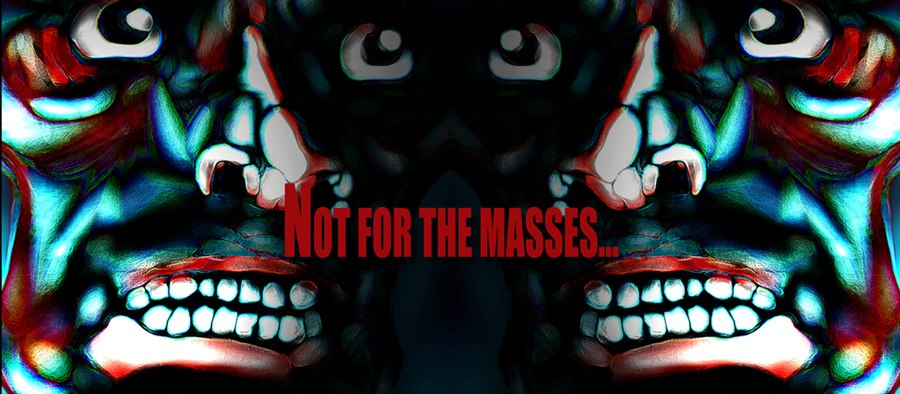 Sorry for being a bit late with the April edition. Had a bit of a health snag and other obligations that got in the way. Anyway, we have a nice blend of heavier songs, some pop, some punk and the return of Flotation Toy Warning! So have a listen and if you hear something you like, go forth and support that band!
10 Tracks Mined From the Depths of Soundcloud That You Need to Hear

Track 1 –"Bruce Hated Puppies" by Christian Fitness: The new LP is out now and it is great. No surprise, Future of the Left's Falkous has yet to let us down.
Track 2 – "The Mound" by Girls in Synthesis: Heavy noise punk from London.
Track 3 – "Leave Me Alone" by Priests: The first Priests releases are available again on their Bandcamp page! I much prefer their earlier, edgier stuff than what is on the new LP.
Track 4 – "One Week" by Say Sue Me: Cool jangle-ish indie rock from Busan, South Korea.
Track 5 – "Backhanded Manly Manaroni" by Pink Mexico: More fun surf/fuzz rock from Pink Mexico.
Track 6 – "Omega Highway" by Mythical Motors: Do you like catchy rock? Then you need some Mythical Motors in your life.
Track 7 – "Teenage Dream" by Double Grave: Minneapolis-based glum punk.
Track 8 – "A Season Underground" by Flotation Toy Warning: It has been 13 years since we have had a FTW LP. Preorders are up now for their June release.
Track 9 – "Pollen" by bAd bAd: Oakland-based psychedelic noise.
Track 10 – "Baby Boy" by Pile: Live version of their excellent track from Dripping.
Photographer/journalist for the U.S. Navy for 26 years. Music fan since forever. Music really hit him in the early 90's when he heard the Pixies' Doolittle LP. After that came Pavement and then Guided by Voices. His love for those bands formed his taste in music and he continues to search for that musical "high" today. Married for 18 years and currently lives in Japan.
Latest posts by Daniel Taylor (see all)
Please follow and like us: