Laura Marling


Semper Femina
Kobalt Music [2017]


Fire Note Says: The prolific Laura Marling keeps improving.
Album Review: You don't read or hear much about Laura Marling without her age (27) and number of albums (6) coming up. Now that that has been taken care of, what else is important to know about her? The British folk artist is back with Semper Femina, an album that appropriately reflects on what it means to be a woman and the benefits and challenges of connecting with other women. While the themes are relevant for women and men alike, those themes are delivered with such skill and gentleness that they can be easy to miss.
Marling has a great voice. She puts it to use on the whole album; "Don't Pass Me By" combines that voice with the most subtle of guitars. It sounds like a song that The Carpenters could have put out, harkening back to Marling's appreciation of 1970's singer/songwriters. "The Valley" is so lovely and mellow that its themes of loss and estrangement from a friend hit the mark deeply. The song's composition, again, is methodical but gorgeous. It would be a great listen either on the couch on a gray weekend morning or on the trails on a sunny afternoon.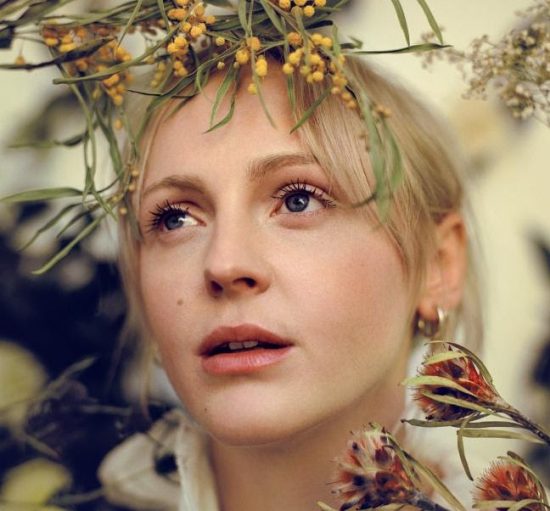 "Soothing" and "Nothing Not Nearly" are the tracks that bring Semper Femina to life. That's fitting as they open and close the album, respectively. "Soothing" is a jazzy number that sees Marling's confidence with her vocals expand. She's singing with swagger, and it works. "Nothing Not Nearly" is a boozy album closer that also sounds like it's shutting down the bar. If "Soothing" is the most titillating track on the album, then this one is the most fun.
Laura Marling's range is impressive on her latest album, Semper Femina. She has found music that both showcases her vocals and allows her to experiment with it. Somehow, it's both an understated yet attention-grabbing album.
Key Tracks: "Soothing" / "The Valley" / "Nothing Not Nearly"
Artists With Similar Fire: Fiona Apple / Luluc / Sharon Van Etten

Laura Marling Website
Laura Marling Facebook
Kobalt Music
– Reviewed by Matthew Heiner

I appreciate being able to write for The Fire Note, as it gives me an excuse to keep up with what's happening in new music.

By day I am a dad and a psychologist; I often use music as a way to connect with both my kids and my clients. One of my proudest moments as a father was when my 12-year-old daughter told me of her undying love for Radiohead.

Latest posts by Matthew Heiner (see all)
Please follow and like us: