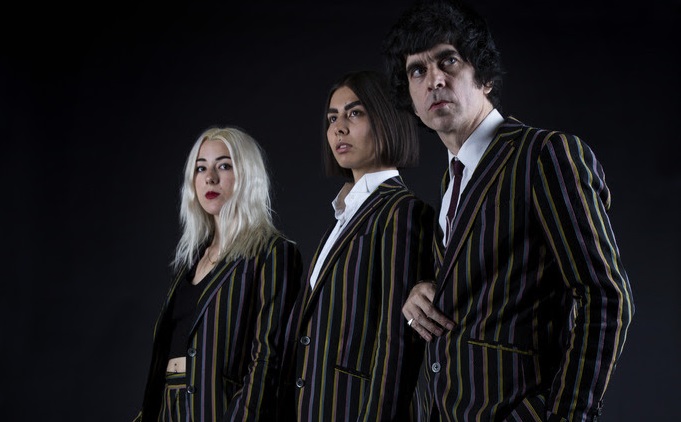 Chain and the Gang have released five records over the past 8 years. Their new release, Best of Crime Rock, was meant to quickly catch you up if you have not been formally introduced as it is a collection of brand new recordings of hits from the band's discography as well as two new songs. The record is set for release on June 2nd, 2017 via In The Red Records.
Chain and the Gang are led by Ian Svenonius (of DC bands Nation of Ulysses and The Make-Up), Anna Nasty on bass, and Francy Graham on guitar, with Mark Cisneros on drums. Today's Friday Fire Track, "The Logic Of Light," showcases their simplistic approach and gritty rock n roll style. This group has always had the snarl garage of The Makers, the rock strength of The Dead Weather and the groove of a Boss Hog. The band entertains from beginning to end and today's track hits you in the face with their unique swagger. Enjoy your Friday!

Chain And The Gang Facebook
In The Red Records

After spending the early 90's managing a record store, the mid to late 90's producing alternative video shows and 00's blogging about the music scene Christopher Anthony is always ready to hear new music.

Latest posts by Christopher Anthony (see all)
Please follow and like us: