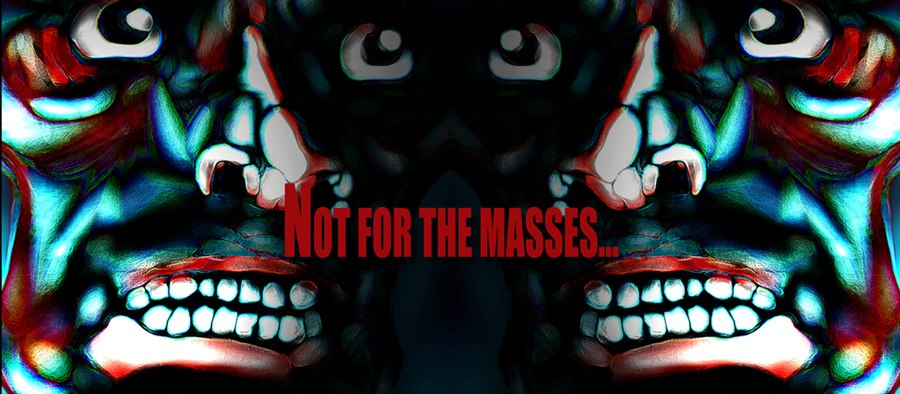 Spring is in the air and this month's playlist has more than enough catchy indie/punk/lo-fi rock tunes to carry you through the month of April. Most of March's list is power pop in nature (Coathangers, Lost Boy, Wavves, Rats Mouth and Cotillon), but I sprinkle in some lo-fi with Graham Repulski, some post rock with Pile and Idles and synth punk with Distractor. Something for everyone.
If you hear something you like, go forth and support that band! – by Daniel Taylor
10 Tracks Mined From the Depths of Soundcloud That You Need to Hear

Track 1 –"Hissing for Peace" by Pile: Pile's new LP, A Hairshirt of Purpose is another notch in this Boston-based proverbial belt. Hissing for Peace is a brutal track that highlights Pile's heavy noise side.
Track 2 – "Captains Dead" by The Coathangers: Punchy power pop punk from these Atlanta rockers.
Track 3 – "Daisy" by Wavves: San Diego-based Wavves know how to construct a tasty earworm and Daisy has dug its way deep into my brain.
Track 4 – "The Photographer is Upset" by Graham Repulski: Speaking of earworms, Graham Repulski has done it again. I cannot quit playing this track. Lo-fi magic.
Track 5 – "Pacer (The Amps Cover)" by Lost Boy?: Davey Jones (Lost Boy?) covers The Amps and does a really great job sounding like Kim Deal and creating a faithful adaptation to her song.
Track 6 – "Cool Rock Band" by Rats Mouth: New York's Rats Mouth smarmy and sarcastic pop that brings to mind the boy/girl dynamic of the Pixies.
Track 7 – "Well Done" by IDLES: Heavy post punk rock from the UK. Well done lads.
Track 8 – "Alex's Room" by Cotillon: Catchy pop with some psychedelic touches from this New York band. New album out April 20th.
Track 9 – "Six Foot Moon" by Distractor: Nervous and spastic synth rock. Fans of Devo must check this out.
Track 10 – "Energy" by B Boys: Brooklyn post punk rock. If you like Parquet Courts edgier stuff, check these guys out.
Photographer/journalist for the U.S. Navy for 26 years. Music fan since forever. Music really hit him in the early 90's when he heard the Pixies' Doolittle LP. After that came Pavement and then Guided by Voices. His love for those bands formed his taste in music and he continues to search for that musical "high" today. Married for 18 years and currently lives in Japan.
Latest posts by Daniel Taylor (see all)
Please follow and like us: