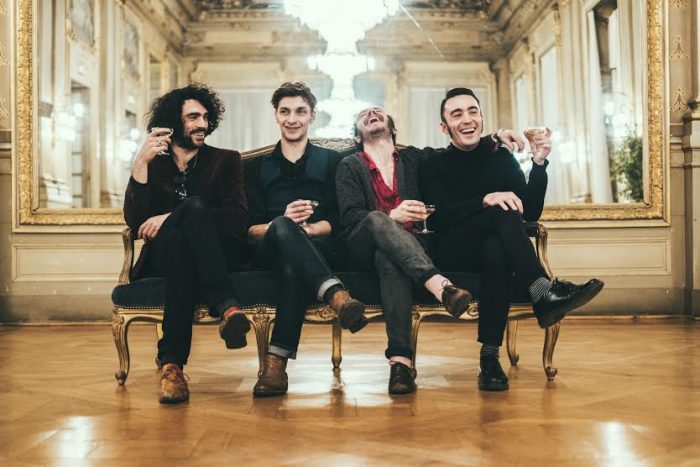 With a continuous tour and 150 shows under their belts, The Madcaps have still found time to record and bring their third album, Slow Down, to the masses on March 31st via Howlin' Banana Records. Today's Friday Fire Track is the first slice from that album titled "She's So Hot."
The song showcases the Rennes group classic garage rock sound that is stripped down and has a British invasion pulse as the band has fun with the simple lyrics that get locked in your head. This tongue n' cheek approach works and gives The Madcaps a swagger you want to join. Enjoy your Friday!
The Madcaps Website
The Madcaps Facebook
Howlin' Banana Records


After spending the early 90's managing a record store, the mid to late 90's producing alternative video shows and 00's blogging about the music scene Christopher Anthony is always ready to hear new music.

Latest posts by Christopher Anthony (see all)
Please follow and like us: