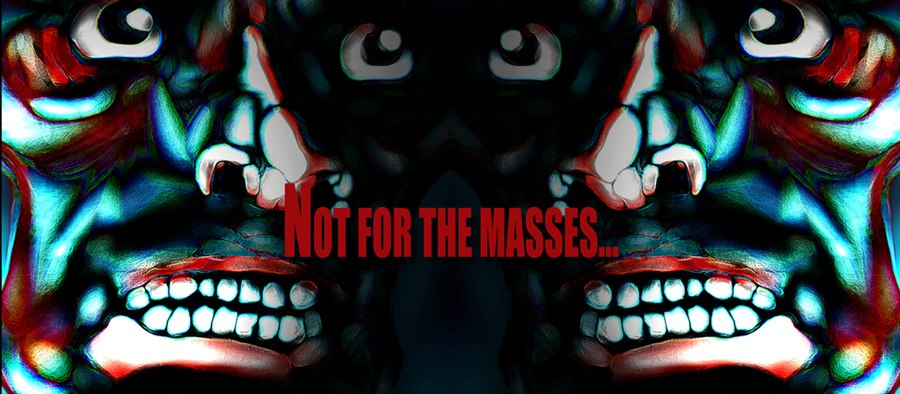 February is a wrap so that means it is time for another Not for the Masses Best of playlist. This month is heavy with fuzz (Baked, Meatbodies, GNOD, New England Patriots) and connections to Guided by Voices (GBV, Smug Brothers, Rectangle Creep, and Mincer Ray).
So have a listen and if you hear something you like, go forth and support that band! – by Daniel Taylor
10 Tracks Mined From the Depths of Soundcloud That You Need to Hear

Track 1 –"You Know San Francisco, Don't You?" by Baked: Baked are a blend of all my favorite indie rock genres. Fuzz, Shoegaze, Lo-fi, Power Pop and Alt-Country all make a showing on their incredible new LP.
Track 2 – "Dog" by Pile: I just can't wait to hear the full album. Pile are making some of the best rock albums you can buy.
Track 3 – "Hiking Skin" by Guided By Voices: Robert Pollard recorded with the newest lineup and is giving us a double album for his 100th release. Trust the wizard.
Track 4 – "Bodies For Money" by GNOD: Brutal noise rock from the UK. Heavy as hell! Their newest album, JUST SAY NO TO THE PSYCHO RIGHT-WING CAPITALIST FASCIST INDUSTRIAL DEATH MACHINE is available Mar. 31!
Track 5 – "Haunted History" by Meatbodies: Heavy psych-rock in the same vein as Ty Segall, Fuzz and Wand.
Track 6 – "Grab Them by the Pussy" by Mincer Ray: Two Americans living in Berlin, along with a Brazilian and a Bavarian craft some great lo-fi rock with strong influences from GBV and Pavement.
Track 7 – "The Monks" by New England Patriots: Heavy fuzz stoner rock . Like these guys a lot better than the NFL team.
Track 8 – "Fantasy Sleeper" by Rectangle Creep: Rectangle Creep (offshoot of Joseph Airport) ready for another release with this pounding track.
Track 9 – "Vape Police" by Big Band: Nervous and spastic noise rock from NYC.
Track 10 – "Hang Up" by Smug Brothers: Dayton's Smug Brothers will have a new LP out by the end of March and it sounds great. Catchy indie rock at its best.
Photographer/journalist for the U.S. Navy for 26 years. Music fan since forever. Music really hit him in the early 90's when he heard the Pixies' Doolittle LP. After that came Pavement and then Guided by Voices. His love for those bands formed his taste in music and he continues to search for that musical "high" today. Married for 18 years and currently lives in Japan.
Latest posts by Daniel Taylor (see all)
Please follow and like us: