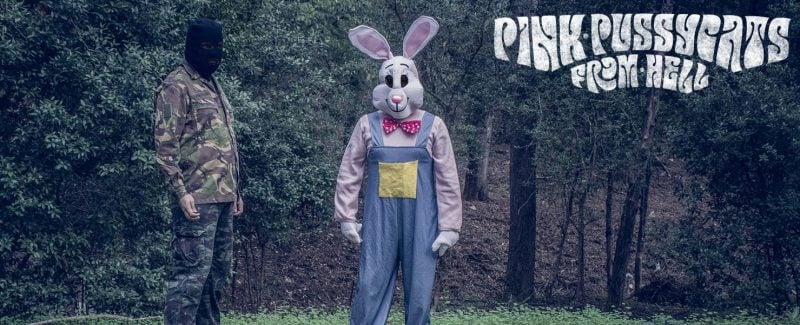 We really couldn't pass on a band name like Pink Pussycats From Hell. The duo hails from the forests of Portugal and bring you a rough rock in the vein of MC5's, The Stooges and The Cramps.
You either are in or out with this group and hopefully you are not out based on the ski mask (Mighty Hunter – guitar) and bunny (Danger Rabbit – Drums)! Their debut record is titled Hell-P and was just released via Raging Planet. Listen at your own risk and let us know if you find some other merch like a t-shirt!

Pink Pussycats From Hell Website
Pink Pussycats From Hell Facebook
Raging Planet

After spending the early 90's managing a record store, the mid to late 90's producing alternative video shows and 00's blogging about the music scene Christopher Anthony is always ready to hear new music.

Latest posts by Christopher Anthony (see all)
Please follow and like us: