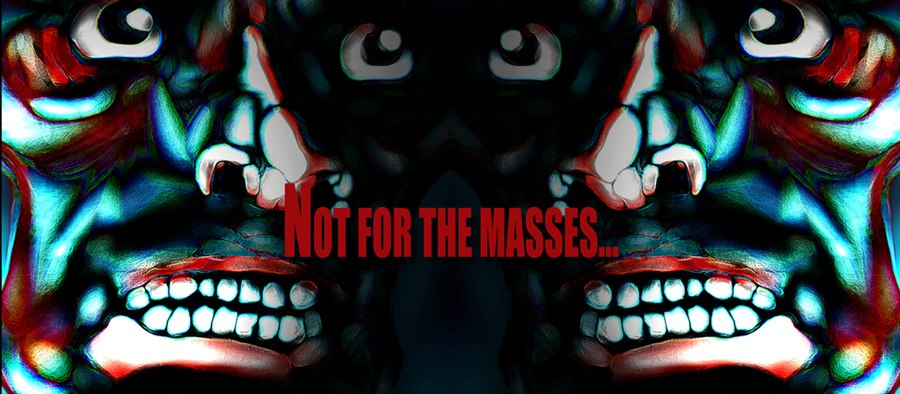 Halloween is a wrap. Guess it is time for this month's edition of Not for the Masses…Best of track listing hosted by The Fire Note.
10 Tracks Mined From the Depths of Soundcloud That You Need to Hear

Track 1 –"A House On Fire" by TRAAMS: UK power pop hits super hard with this 8 minute track Don't get all ADD on me, listen to it.
Track 2 – "Look Out" by The Fakes: Scottish post punk was alive and well in 1979! Glad I checked out that compilation playlist on the Scottish Post-Punk Soundcloud feed.
Track 3 – "Mercedes Benz" by The Dean Ween Group: Deaner is killing it on his new LP. If you love Ween and Moistboyz, get this album!
Track 4 – "Rainbow Death Revisited" by Votaries: Debut LP from the N.C. based psych rock band does not disappoint. Incredible stuff. Sounds like The Pod era Ween mixed with My Bloody Valentine.
Track 5 – "Imperial Cloud" by Other Body: Heavy stuff from Miami. LIYL bands like Dope Body or Girl Band.
Track 6 – "Oven Degreaser, Lisa" by U.S.A. Nails: UK heavy noise rockers have a new single out!
Track 7 – " Pollack Ripoff #1312″ by Mincer Ray: Brilliant lo-fi stuff from Mincer Ray. Consistently puts out oddball and unique music.
Track 8 – "Tidal Wave" by Residual Kid: Austin-based grunge trio. Thick and chunky rock.
Track 9 – "Covered In Shit" by Hellrazor: New Haven-based band has a heavy/grunge punk sound that would fit in with the 90's grunge scene!
Track 10 – "Hung Up On The Dream" by Tony Molina: Tony Molina's newest album is a big departure from his last one…and not in a bad way. Touching and mellow stuff.
Photographer/journalist for the U.S. Navy for 26 years. Music fan since forever. Music really hit him in the early 90's when he heard the Pixies' Doolittle LP. After that came Pavement and then Guided by Voices. His love for those bands formed his taste in music and he continues to search for that musical "high" today. Married for 18 years and currently lives in Japan.
Latest posts by Daniel Taylor (see all)
Please follow and like us: