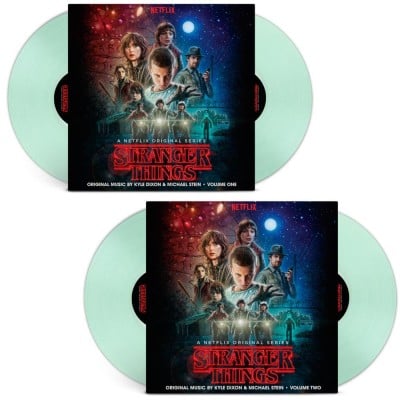 Stranger Things has been all the rage on Netflix and on vinyl. There have been many variants released of both Volume 1 and Volume 2 but MerchNow has one of the first 4LP sets we have seen on pre-order.
Their variant is a fitting glow in the dark version that covers both Vol 1. and Vol 2. It is limited to 500 copies. They list it will be available in early December. If you are up for this one you can pre-order HERE.
Online Music Magazine: Independent Music Reviews, Vinyl Spotlights, Music News, Videos, 7-inch record features + more!
Latest posts by Fire Note Staff (see all)
Please follow and like us: