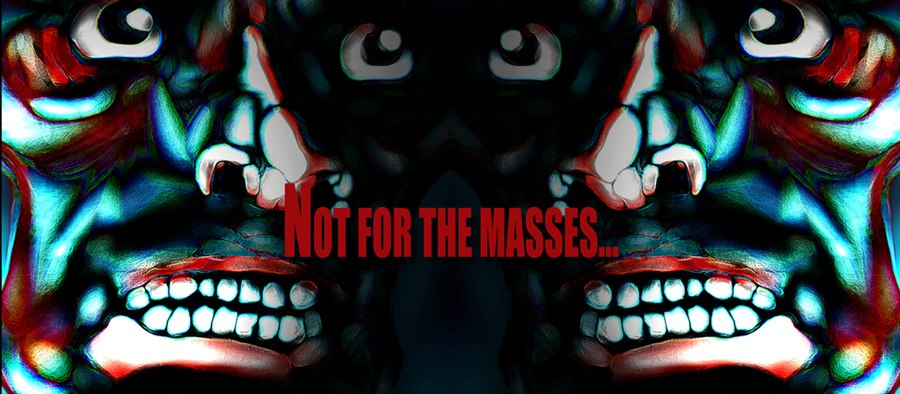 September is in the books and that means it is time for this month's edition of Not for the Masses…Best of track listing hosted by The Fire Note.
10 Tracks Mined From the Depths of Soundcloud That You Need to Hear

Track 1 –"Painter Man is Coming" by This Becomes Us: Future of the Left meets the Pixies.
Track 2 – "Born 2 Lose" by Lost Boy?: Ultra-catchy fuzz/power pop. New LP, Goose Wazoo is a blast!
Track 3 – "Feel the Clamps" by Spray Paint: Apocalyptic doom punk with catchy beats. Still digging this LP.
Track 4 – "Attached to the Lamp" by Sat.Nite Duets: Another strong LP from them. Listen if you like Pavement/Built to Spill, etc…
Track 5 – "Lithuanian Bombshells" by ESP Ohio: Pollard and Gillard together again. New album releases soon!
Track 6 – "Trick Tomorrow" by Votaries: Jackson Scott's new project. Trippy and druggie stuff. Ween fans will dig it.
Track 7 – "Putting Lipstick on a Pig" by Marriage + Cancer: Angry, edgy stuff. Check out the review posted earlier this month.
Track 8 – "Your Favorite Band Wants You Dead" by Christian Fitness: Future of the Left's Andrew Falkous has a 3rd album out with this boisterous side-project.
Track 9 – "See Me Fall" by Tony Molina: New stuff from Molina. 8 track EP is coming soon!
Track 10 – "Hidden Driver" by LVL UP: New album is good, and this track is a great nod to Neutral Milk Hotel.
Photographer/journalist for the U.S. Navy for 26 years. Music fan since forever. Music really hit him in the early 90's when he heard the Pixies' Doolittle LP. After that came Pavement and then Guided by Voices. His love for those bands formed his taste in music and he continues to search for that musical "high" today. Married for 18 years and currently lives in Japan.
Latest posts by Daniel Taylor (see all)
Please follow and like us: