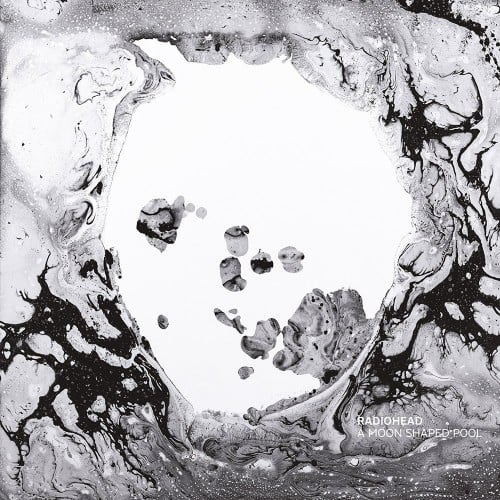 Your worst nightmare as a vinyl collector might come true when you open your new copy of Radiohead's, A Moon Shaped Pool, that is labeled as a limited white vinyl version. According to the band's label, XL Recordings, some of the white vinyl is in fact black despite having the limited edition white sticker on the front. Oh crap – screamed a thousand Radiohead vinyl fans!
There is a way at least to tell if your white copy is legit before you peel off the wrap. The barcodes on the back are correct (you can see them below). Unfortunately XL does not have any white copies to replace these. The label states that the mislabeling happened at the manufacturing plant, and a few of XL's boxes were marked incorrectly as well as the vinyl being stickered incorrectly. eBay buyers beware and good luck on your search if you are one of the unlucky!
WHITE VINYL Barcode:
634904079000
STANDARD BLACK vinyl Barcode:
634904079017
Online Music Magazine: Independent Music Reviews, Vinyl Spotlights, Music News, Videos, 7-inch record features + more!
Latest posts by Fire Note Staff (see all)
Please follow and like us: