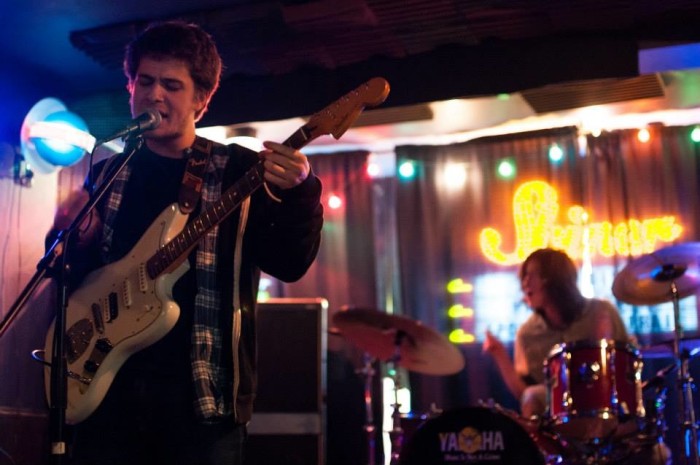 We like nothing more around here than some quality 90's inspired alt rock and New Orleans-based Frail totally nail it on TFN premiere of "Waiting." For most, Frail will be your official introduction to their sound but if you are from the Big Easy, you may already be familiar with the trio of Ben Polito (vocals/guitar), Hunter Keene (drums), and Nick Corson (bass), as they have been active members of the New Orleans scene for awhile playing in Grotto Girl, Pudge, The Roses, and Squirrel Queen.
With the opening restart, ear catching layered vocals and the big Dinosaur Jr. like guitar solo midway through "Waiting," Frail instantly capture your nostalgic taste for the past while rocketing forward with no issue in 2016. Frail's debut EP, Bones, is out May 13th via Fleeting Youth Records and based on "Waiting," the six song outing should be worth picking up. In fact, why wait – you can pre-order HERE.

Frail Facebook
Fleeting Youth Records

After spending the early 90's managing a record store, the mid to late 90's producing alternative video shows and 00's blogging about the music scene Christopher Anthony is always ready to hear new music.

Latest posts by Christopher Anthony (see all)
Please follow and like us: