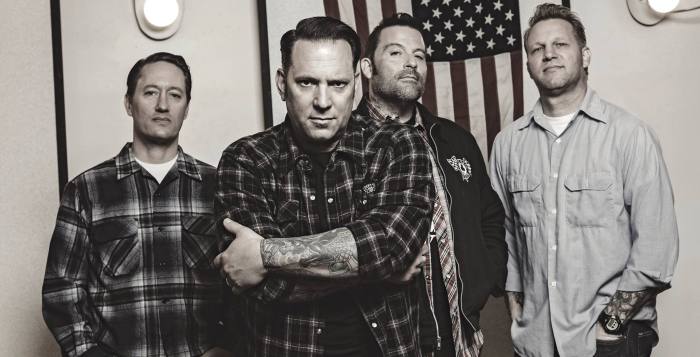 You may have checked out one of our favorite classic videos from face to face yesterday, which leads us into the excitement of their new record, Protection, that is out March 4th via Fat Wreck Chords. This track is simple retro face to face – energy, straight forward grinding guitar, strong lead vocals and a catchy hook.
The punk-pop mix never ages if executed correctly and face to face have made a consistent career of it. This new album finds them back on Fat Wreck Chords, where it all started for the group, which makes the release of Protection a little more special. Enjoy your Friday and turn this one up!

face to face Website
face to face Facebook
Fat Wreck Chords
Thomas has a wide range of musical tastes as the NYC scene consistently broadens his pallet. Thomas is enjoying the opportunity to write at TFN and in his spare time is always looking for limited pressings of vinyl to add to his ever growing collection.
Latest posts by Thomas Wilde (see all)
Please follow and like us: