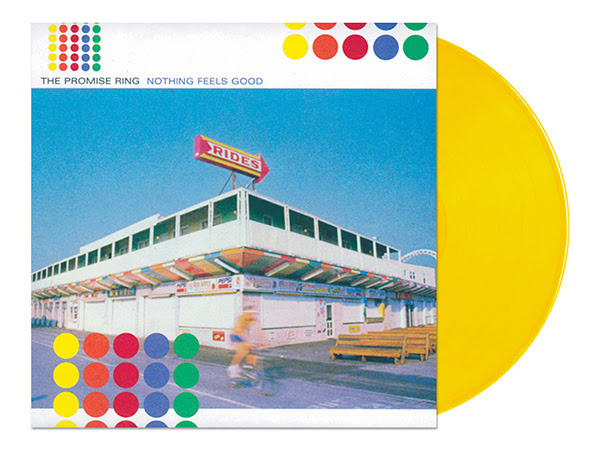 Newbury Comics strikes again with this exclusive version of The Promise Ring's Nothing Feels Good. It is a classic emo album and the NC version is pressed on Yellow Vinyl in an edition of only 500 pieces and comes with a digital download. You can order one HERE.
You also can find some other variants of this release through Jade Tree HERE, which includes a splatter vinyl in a bundle of 300 or just the record in Blue w/Orange Swatches Vinyl that is Limited to 700 copies.
Online Music Magazine: Independent Music Reviews, Vinyl Spotlights, Music News, Videos, 7-inch record features + more!
Latest posts by Fire Note Staff (see all)
Please follow and like us: