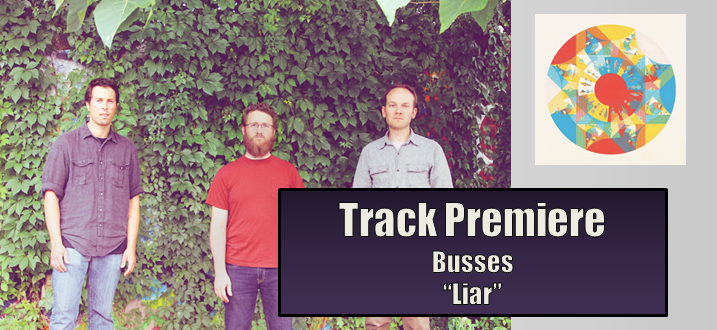 Anymore it seems tough to find a unique sound in the indie music scene today but we are hoping to grab your ear with the premiere of Philadelphia trio Busses new track, "Liars." It is from their latest self-released album, Wizard of the Eye, which is out today. The song represents another example of their energy in motion type sound that changes mood with each chord.
On their 2010 self-titled record, Busses were described as having combinations of prog, art and experimental tendencies flowing through their music. On "Liars," I believe you can still make those same claims as pieces of each genre swirl throughout the track but now the band seems even more focused as Busses take you on a journey.
"Liars" is one of those songs that you don't want to turn off too soon, as its early sway will mislead you because it really gains momentum after the one minute mark. It is a song that not only crosses genres but eras as its progressive rock tones remind me of Masters of Reality moving to the improvised smooth chords of Karate and something much newer and psychedelic mixing like King Gizzard and the Lizard Wizard. Not only is "Liars" a track to check out below but Wizard of the Eye is an album worth your time as well!

Busses Website
Busses Facebook

After spending the early 90's managing a record store, the mid to late 90's producing alternative video shows and 00's blogging about the music scene Christopher Anthony is always ready to hear new music.

Latest posts by Christopher Anthony (see all)
Please follow and like us: