The Paperhead


Africa Avenue
Trouble In Mind Records [2014]



Fire Note Says: The Paperhead play the 60's with a modern pulse.
Album Review: If you have been around music long enough (yes I am calling myself old) then the statement "Sooner or later, everything old is new again" seems to ring true with every "fresh" scene that pops up today. There are many explanations for this but there is a clear dividing line on what should be considered "retro" and what is simply "retread." Luckily there are plenty of bands that land on the right side of things and that includes Nashville's the Paperhead. The band grabs hold of the 60's with authority and will have you screaming "love not war" quicker than you can find a Lovin' Spoonful record.
Now of course, if the Paperhead played this completely straight up I don't think their third lp Africa Avenue would have as much appeal. Right from the opening "Africa," the Paperhead swirl in plenty of psych rock whizzes and laser sounds to make their sound feel new. It works without trying as the sing along chorus in "Eye For Eye" instantly grabs you and the melody embedded in "Nasty Girl" takes awhile to leave your head. It is also a record that gets better with more listens. Its psych pop never gets old as their guitars grind and groove while Africa Avenue's country undertones spread its diversity.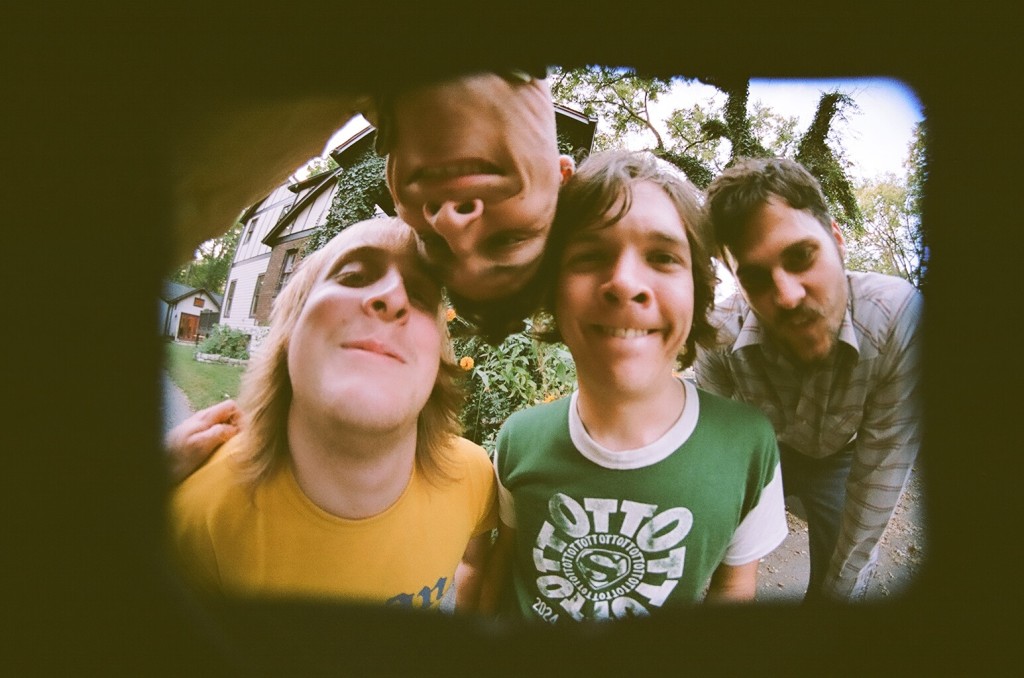 The recent onslaught of these types of bands will surely hit its overkill melting point but like all genres pulling out the talent is important. The Paperhead come off fresh and experienced like they have been playing this style of music for 50 plus years. They have all of the 60's band components that include the chime in harmonies, flute and plenty of groovy guitar moments. What makes them authentic is the smooth capability of lead singer Ryan Jennings which keeps the feet tapping and a total attraction to the lyrics. It also helps that the Paperhead are really good at shifting tempos mid-song like on the longest track on the album, "None Other Than," which just erupts in its middle section. The Paperhead go from sounding like those clean cut groups you have seen on black and white TV to a true psych rock band that will have some dude crowd surfing. Africa Avenue has a timeless appeal, even though it dedicates most of itself to the past, as it sets the Paperhead apart in this growing genre and should really be a record you check out if this style is in your wheelhouse.
Key Tracks: "Eye For Eye" / "None Other Than" / "Nasty Girl"
Artists With Similar Fire: Cool Ghouls / The Zombies / Sloan

The Paperhead Website
The Paperhead Facebook
Trouble In Mind Records
– Reviewed by Christopher Anthony

After spending the early 90's managing a record store, the mid to late 90's producing alternative video shows and 00's blogging about the music scene Christopher Anthony is always ready to hear new music.

Latest posts by Christopher Anthony (see all)
Please follow and like us: