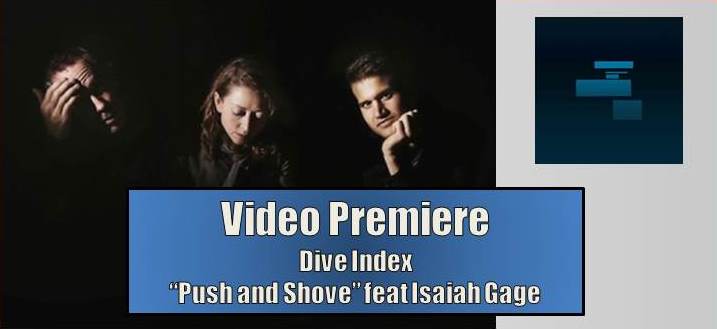 Dive Index is an electro-acoustic collaborative project headed up by producer Will Thomas. Their new album, Lost In The Pressure, features vocals by Isaiah Gage and Simone White which gives the record two distinct feelings. Dive Index's new video, "Push And Shove," represents one of those feelings as it pairs a mid-tempo groove with subtle electronics and the otherworldly catchy vocals from Gage.
I like how the video gives the song an extra layer of intensity as the visual human component of the track fades in and out. This pairs perfectly with the slow build of the song and its supportive synth bed that are sprinkled with guitar bits. These components combine to make a solid video premiere and retina experience – enjoy!
Dive Index's new album, Lost In The Pressure, was released September 30 via Neutral Music.
Dive Index Facebook
Neutral Music

After spending the early 90's managing a record store, the mid to late 90's producing alternative video shows and 00's blogging about the music scene Christopher Anthony is always ready to hear new music.

Latest posts by Christopher Anthony (see all)
Please follow and like us: