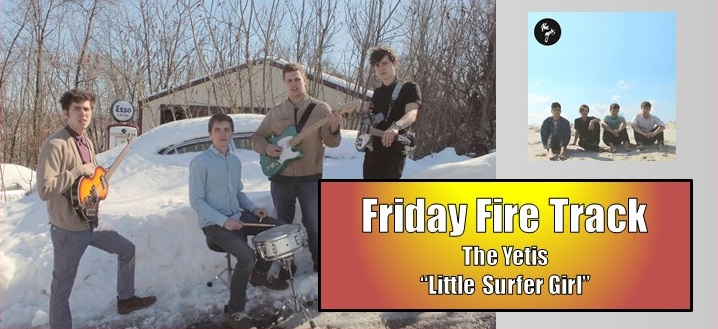 Today's fire track is the new single from Allentown, Pennsylvania's The Yetis. "Little Surfer Girl" sounds exactly how you would think its title suggests with its breezy guitar, laid back lyrics and the California sun that beams through on its final third. The song was produced/engineered by Kyle "Slick" Johnson (Modest Mouse, Wavves, Cymbals Eat Guitars) and finds The Yetis with similar musical qualities as Real Estate, Literature or even the Beach Boys.
Currently the band has "Little Surfer Girl" and another track, "Warm California," available for pre-order on their Bandcamp page. The tracks will be available September 30. No news of a full length yet but we have already put The Yetis on our watch list for new material based on the strength of "Little Surfer Girl!"

The Yetis Facebook
The Yetis Soundcloud

After spending the early 90's managing a record store, the mid to late 90's producing alternative video shows and 00's blogging about the music scene Christopher Anthony is always ready to hear new music.

Latest posts by Christopher Anthony (see all)
Please follow and like us: