Cory Branan


The No-Hit Wonder
Bloodshot Records [2014]



Fire Note Says: Cory Branan brings his friends along for a fun ride!
Album Review: Call his music country, call it Americana, call it folk, call it whatever you want but artist Cory Branan is a sincere, hardworking and talented singer songwriter that shines even brighter on his fourth album The No-Hit Wonder. His style is the ever evolving and changing genre that is not only embraced by Nashville but hip enough to thrive on the Sunset Strip.
Branan's best bar buddy vibe goes a long way here as he enlists a very talented group to help out on The No-Hit Wonder. His peers that join the fun are numerous which includes Craig Finn and Steve Selvidge of the Hold Steady, Jason Isbell, Caitlin Rose, Austin Lucas and Tim Easton. All lend their superb vocal chords to the record while Audley Freed (The Black Crowes), John Radford (Justin Townes Earle, Luella and The Sun), Sadler Vaden (The 400 Unit, Drivin and Cryin), and Robbie "The Man of Steel" Turner (Waylon Jennings, Charlie Rich) grab an instrument to perfect its authentic sound. What is interesting about this list of names is that the songs are so well written that even with this indie star power, Branan is still left out front in the light. It would be easy for Cory to get lost in this massive guest list but the help only enhances your overall listening experience and never once shifts the focus from Branan.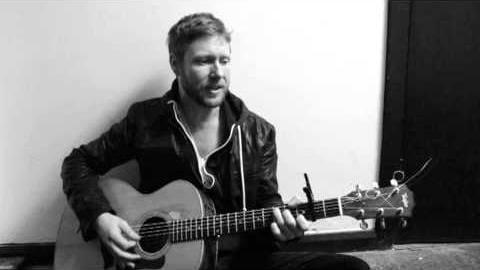 What makes The No-Hit Wonder so engaging is its big memorable choruses that just soar and how it provides opportunities to chime in. You will hum along instantly on "The Highway Home" and "All The Rivers In Colorado" while you can rock out to the rambunctious title track and stroll to the rolling piano on the old saloon sounding "C'mon Shadow." Cory Branan sounds right at home on these 11 tracks and once again shows that he is a pure talent just waiting for a chance. Regardless of how you measure success, The No-Hit Wonder is a winner and if you like honest rock n roll with a country backbone, Cory Branan for sure will be your new favorite artist!
Key Tracks: "You Make Me" / "Sour Mash" / "All The Rivers In Colorado"
Artists With Similar Fire: Tim Easton / Chuck Ragan / Patterson Hood

Cory Branan Website
Cory Branan Facebook
Bloodshot Records
– Reviewed by Christopher Anthony

After spending the early 90's managing a record store, the mid to late 90's producing alternative video shows and 00's blogging about the music scene Christopher Anthony is always ready to hear new music.

Latest posts by Christopher Anthony (see all)
Please follow and like us: