Beach Slang: New 7″ – LTD 100 Light Mint Green Vinyl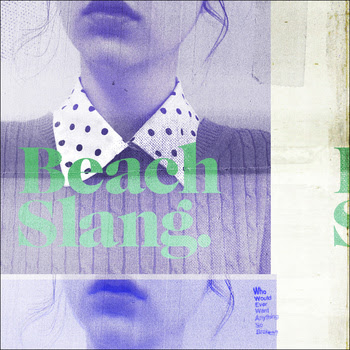 The debut 7″ vinyl release from Philadelphia, PA's Beach Slang, Who Would Ever Want Anything So Broken?, is now available for Pre-Order from Dead Broke Rekerds.
Beach Slang is an indie supergroup of sorts, featuring James Snyder of Weston, JP Flexner of Ex-Friends and Ed McNulty, formerly of Nona, currently of Crybaby. Beach Slang's seamless mix of indie, emo and pop/punk is the perfect punk rock Summer soundtrack.
The first 100 copies have been pressed on light mint green vinyl. You can snag a copy HERE.


After spending the early 90's managing a record store, the mid to late 90's producing alternative video shows and 00's blogging about the music scene Christopher Anthony is always ready to hear new music.

Latest posts by Christopher Anthony (see all)
Please follow and like us: