The Strokes: 'Is This It' Blue/Gold Vinyl 1000 Numbered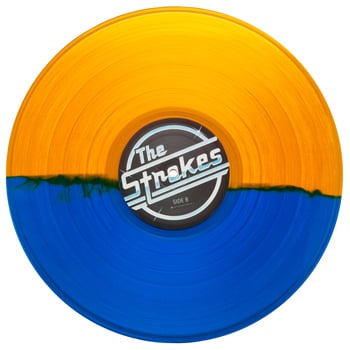 There are only so many debuts that come off damn near perfect. The Stokes Is This It is definitely one of them.
Newbury Comics has been cranking out great reissues lately so it is no surprise that this one looks great. You can snag the album on Blue & Gold Vinyl and this exclusive pressing is limited to only 1000 pieces with foil stamp numbering.
You can order a copy HERE.

After spending the early 90's managing a record store, the mid to late 90's producing alternative video shows and 00's blogging about the music scene Christopher Anthony is always ready to hear new music.

Latest posts by Christopher Anthony (see all)
Please follow and like us: