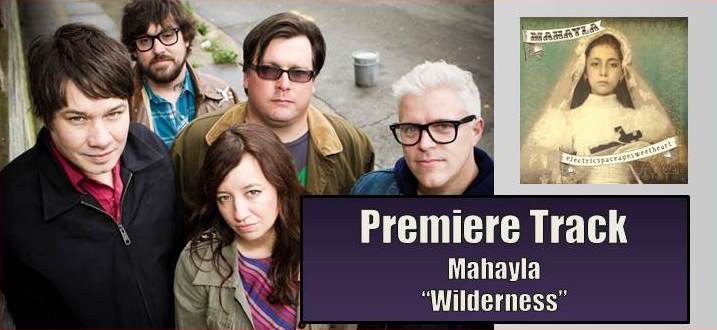 Here is a premiere track from New Orleans band Mahayla. Front man Dave Fera has been around the indie scene since the 90's with different heights of success with his former band The Seymores.
Mahayla was formed with drummer Mark Davis back in 1999 and have enjoyed a recent resurgence that has found them sharing a stage with the likes of the Meat Puppets, the Breeders, Sebadoh, Cracker and Camper van Beethoven.
"Wilderness" showcases the bands talents and with a voice similar to Bob Mould, Fera drives this rolling track with experience and energy. The group has a very similar bounce to Adrian Belew's Psychodots and still has a 90's alt nation fire burning strong. Of course, there is nothing wrong with that as "Wilderness" finds its 2014 place and highlights Mahayla as a band to check out.
You can find Mahayla's new album electricspaceagesweetheart out today (3/25) via Serial Lover Records and enjoy the premiere of "Wilderness" below.

Mahayla Website
Mahayla Facebook
Serial Lover Records

After spending the early 90's managing a record store, the mid to late 90's producing alternative video shows and 00's blogging about the music scene Christopher Anthony is always ready to hear new music.

Latest posts by Christopher Anthony (see all)
Please follow and like us: