Jeffrey Novak


Lemon Kid
Trouble In Mind Records [2013]



Fire Note Says: Lemon Kid puts a different twist on that familiar Garage Rock sound.
Album Review: The music of Tennessee native, Jeffrey Novak, calls to mind another Tennessean, Jay Reatard. Novak doesn't particularly sound like Reatard, but he does share a unique ability to pull a great pop melody seemingly out of thin air and then apply it to a multitude of styles. It's all here, garage rock, damaged psych, melodic pop, and folk. Novak moves from style to style with ease on Lemon Kid, particularly impressive is his grasp of early 70's pop, the likes of which we haven't seen since Emitt Rhodes was crafting hits out of his garage studio in Hawthorne, CA.
On Lemon Kid's album opener, the garage rock tour de force "Endless Repetition" is anything but endless and repetitious, in fact, I wish it was longer, it hits on all of my sweet spots, distorted guitars, fast beat, catchy chorus, and Novak's voice reminds me of Chris Baily from The Saints on this an several other tracks. What more could a rock fan want? Well…it gets better from there believe it or not, because, "String Around the Waistband" captures all of the snotty energy of the kind of kid who would wear shoestrings for a belt. The beat marches along, while Novak growls out the vocals in perfect cadence with the drums. "Night for Day" shifts gears, and is a piano driven pop song, this ain't no Billy Joel doing "Piano Man" though, this is punk rock piano, with background choruses. It's a unique arrangement for this style of music. It's loud and brash, but it's also sophisticated in its arrangement. "Losing Charm" fits this mold as well, but it's even catchier, Novak has an incredible pop ear, no question. "Pictures on a Screen" is another 70's sounding garage punk/pop nugget. At just a bit under 4 minutes it is quite possibly the finest track on an album chock full of fine tracks.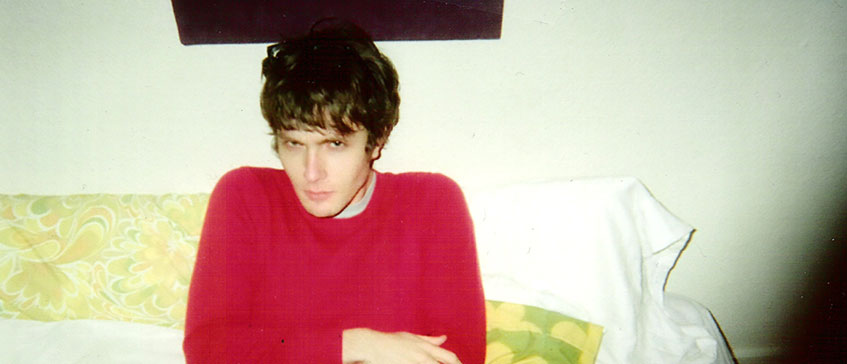 Novak is also a member of Cheap Time, a band that I know next to nothing about, but if they are as good as this record, I'm all over them next. This is super good stuff, if you like your garage rock with a snotty attitude and a keen pop ear, you need to check this one out. Novak is more than your typical garage rocker, on Lemon Kid, he is out to show you the listener that he is someone worth your time and attention. It gets crowded in that ol' garage, so it's nice to see someone put a different twist on this stuff and stand out from the crowd.
Key Tracks: "Pictures on a Screen", "Strings Around the Waistband"
Artists With Similar Fire: The Saints / Emitt Rhodes / Jay Reatard

Jeffrey Novak Website
Trouble In Mind Records
– Reviewed by Kevin Poindexter

Kevin has spent the past six years as a partner in an independent record label in addition to his duties at The Fire Note. Kevin prefers cd and digital to vinyl by a fairly wide margin and has begun the process of giving his vinyl away (not the valuable ones or the gbv related ones though so don't ask).

Latest posts by Kevin Poindexter (see all)
Please follow and like us: