Wiretree


Get Up
Cobalt Works Records [2013]




Fire Note Says: Any of Get Up's ten tracks could be a hit single, and they only get better with time.
Album Review: "How have I not heard of this band?" This was the question I asked myself as I listened to Wiretree's fourth LP, Get Up. Hailing from Austin, TX, the four-piece plays tunes with an appealing mix of classic rock, rootsy Americana, and Britpop sounds. Perfectly at home on both tender ballads or guitar-heavy rockers, the band began as a solo project of Kevin Peroni, who handles guitar, piano, and lead vocal duties, and later expanded to the current lineup. They've been featured on Austin City Limits and have been steadily releasing music since 2005, and with Get Up they may be poised to finally make their mark on the musical landscape.
It might take a few listens for the songs to really sink in, but once they do you'll find yourself coming back for more. One of the more surprising influences detectable in Wiretree's sound is Scottish band Travis—it's subtle, but the piano-guitar interplay and Peroni's sense of melody brought the Glaswegians' pop hooks and bouncy riffs to mind more than once. Also apparent is an occasional classic rock slant—"Marching Band," for instance, besides referencing "The Beatles and The Stones" in the lyrics, recalls the acoustic groove of Kinks tracks such as "Lola," while the jangly descending chord progressions of "So Bold" are indebted to The Traveling Wilbury's "Handle With Care." Another huge highlight (one of many) is the crunchy power-pop of "In The City (Rail)," with its soaring harmony vocals, massive drums and sparkling guitar riffs.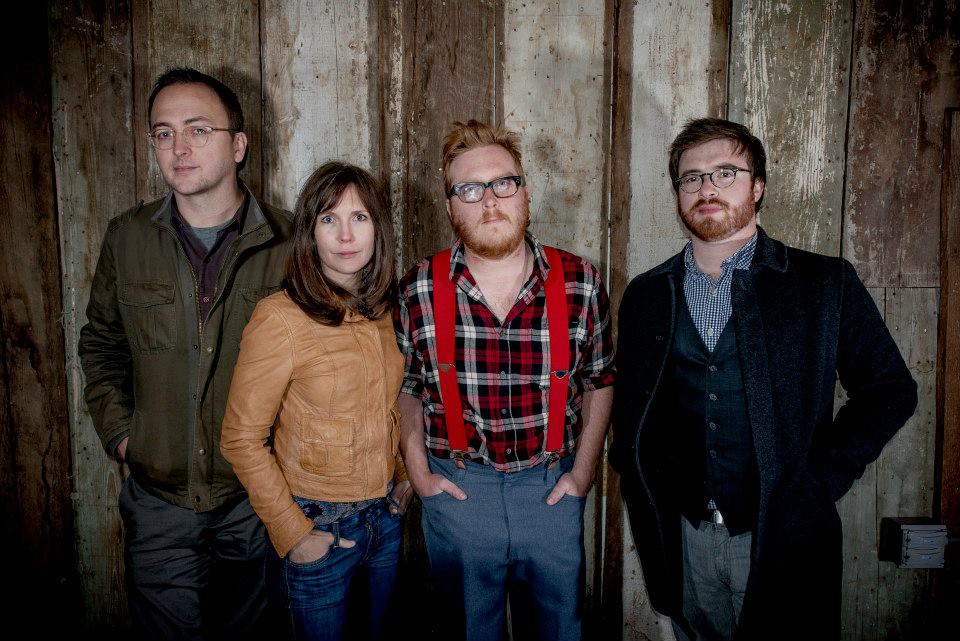 It may seem, then, that Wiretree are simply mimicking other acts, but the truth is their sound is all their own—the influences are definitely there, but they've been meshed so well as to become something unique. It's not that no one has thought of merging these sounds before—it's just rarely done quite so consistently well as it is here. If there are any complaints to be made, one could argue that the slower tracks, such as closer "When You Were Young," break up the momentum of the album. But even these slower passages have their purpose, as on "Easychair:" the hazy organ, acoustic strums, and piano chords of this interlude-length waltz serve as the perfect introduction to "So Bold," and the minor key "Doctor" soon builds into a catchy mix of tinkling barrelhouse piano and falsetto vocals that serves as a nice bridge between the more upbeat numbers.
Get Up is one of those albums that gets under your skin, its songs the ones you find yourself humming and can't quite remember where you heard them. Rock bands with a more "pop" sound often get dismissed as lightweight, but Wiretree's songs are pop of the highest order, the kind that is both accessible and carries an emotional impact. So get up (har har) and grab Wiretree's latest—albums this good don't come around as often as they used to.
Key Tracks: "In The City (Rail)", "Doctor", "Marching Band"
Artists With Similar Fire: Travis / Band of Horses / The Kinks
Wiretree Website
Wiretree Facebook
-Reviewed by Simon Workman

Simon Workman has loved rock n' roll ever since his dad made him Beatles and Beach Boys mix tapes as a kid. These days his musical interests have a wide range, though he's still got a strong connection to the music of the 60s and 70s. He lives in Dayton and is currently working on a PhD in English literature at the University of Cincinnati. You can follow him on Twitter and Instagram @simonworkman.

Latest posts by Simon Workman (see all)
Please follow and like us: