The Builders And The Butchers


Western Medicine
Badman Recording Co. [2013]



Fire Note Says: More High Plains drama from Portland via Alaska desert folk rockers.
Album Review: Soaked in the soil and dusty from the desert, head Builder/Butcher Ryan Sollee is an intense singer and truly an acquired taste. His strange relationship with pitch and melody make listening to his band's music challenging – to say the least. One cannot question the fervor with which he delivers his tales of the road or meetings with the devil, to be sure. His earnestness is winsome enough to overcome a great deal. Western Medicine (the band's fourth full-length and second for Badman) is a monster. I mean, just look at that album cover! Clocking in at just under an hour it is not for the faint of heart. Not at all.
Starting things off with a dark, minor key number is always a risk, but "Blood Run Cold" is not only a great song it is also a great entry point into Sollee's sordid world. "I came out on the range, I gave up on the road/And nothing's gonna stop me now/I'm out on the plain, there's blood in the back of my throat." His voice contorts and warbles while trying to find the right note. It's not important though. He's tearing it up and it feels better this way. The next song is a dirty little rocker called "Dirt In The Ground" and several of the common threads in Western Medicine appear: "Daddy went out to the yard last night/He was dancing on his very own grave." Death and Daddy are often found together. In the very next song ("No Roses") we find this: "My Daddy was once a good boy/But he got lost in the dust." This is followed by a song that sounds exactly like its title suggests: "Desert On Fire." And so it is on the next few tracks that play out like some demented soundtrack to a Sergio Leone film. The Spaghetti Western motif is in full effect on "Pennies In The Well" and "The Snow." The all-too-literal approach is especially indefensible with the latter – complete with Mexican trumpet and bull whip cracks. This middle section threatens the entire record. Luckily Sollee and company bounce back.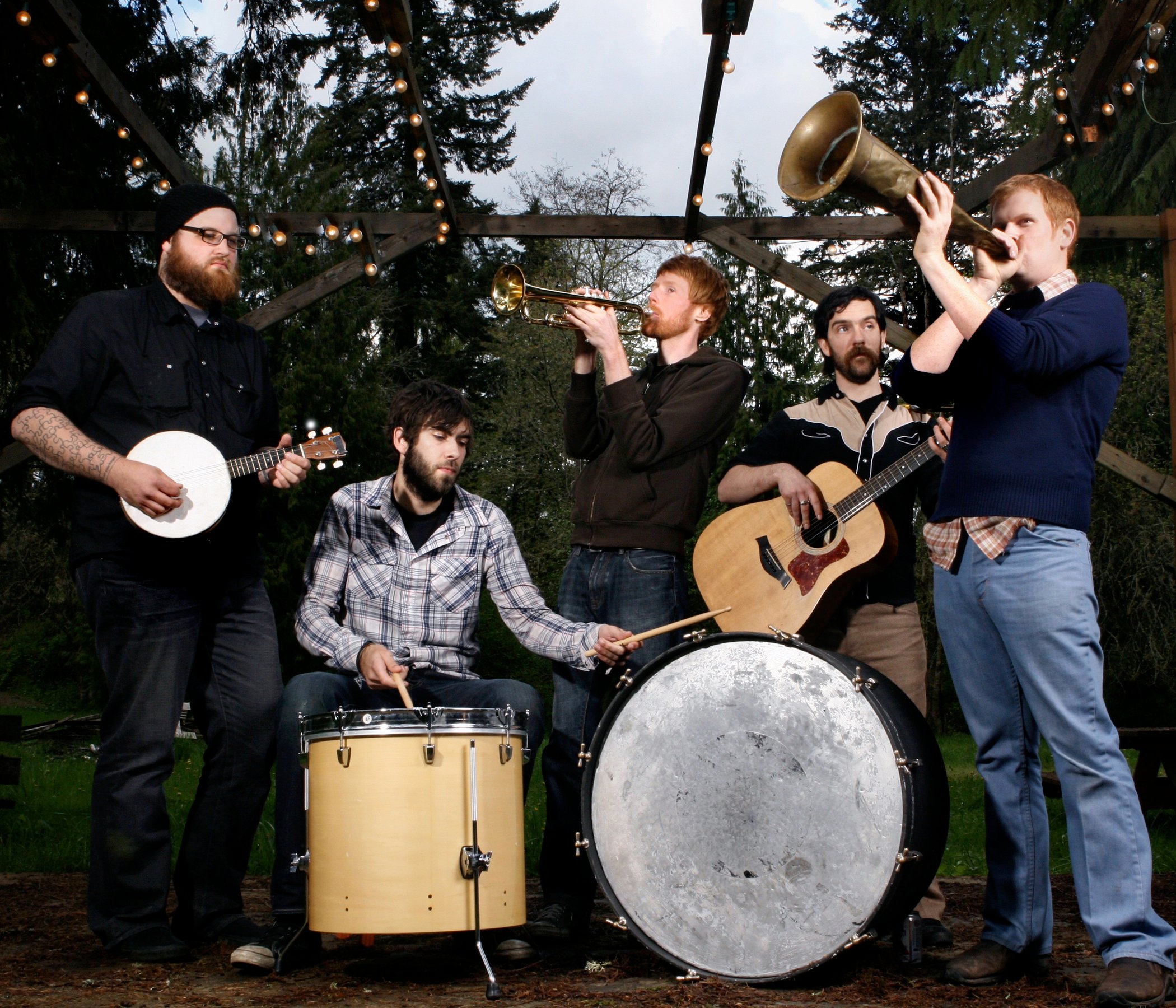 The hell and brimstone finally gives way to good old fashioned redemption starting with the appropriately named "Redemption Sound." The ghost town gospel idea is repeated a couple songs later in the final song, "Take Me Home," but it is the penultimate track that really saves the day. "Ceceil" is a clever song initially sung in the first person ("I was just a child when they sent me off to war/I was turned into a killer, left me rotten to the core") then folds in on itself addressing that grown child's widow: "Your man came home in a cheap pine box." With precision rim shots and finger-picked banjo, the song is terrific and chilling. All the dread from previous tracks distilled into a soaring and terrifying hook. Like the Clint Eastwood film Unforgiven, it takes a long time to get to the payoff but, once there, it's entirely worth the wait. The Builders And The Butchers have released better albums (notably 2009's Salvation Is A Deep Dark Well) but there are moments here which eclipse anything they've done before. And being that Western Medicine was released on vinyl as a double album I'm guessing that brevity was not what they were going for. Had that been the case they might have succeeded in dropping their best album.
Key Tracks: "Blood Run Cold", "Dirt In The Ground", "Ceceil"
Artists With Similar Fire: Murder By Death / Calexico / 16 Horsepower
The Builders And The Butchers Website
The Builders And The Butchers Facebook
Badman Recording Co.
-Reviewed by Scot Lade
Scot is a classically trained guitar player who has played in such legendary Florida bands as Disorderly Conduct, Foul Existense (sic) and, most recently, wedgepiece. He currently resides in Bellefontaine, Ohio.
Latest posts by Scot Lade (see all)
Please follow and like us: