Woodsman Orphan


My Name Is Ishmael Ali
Obscure Me Records [2013]



Fire Note Says: Charmingly sloppy backwoods psych-folk for the Elephant 6 crowd.
Album Review: Anyone who pays attention to the music scene will have noticed the explosion of bearded folk rock acts that have gained notoriety in the last few years.
Fleet Foxes, Band of Horses, or the sans-animal-named Mumford and Sons—whatever your opinion of them—have carved out their own little woodsy, harmony-filled folk rock niche (which Portlandia has immortalized in their "Dream of the [18]90s" video).
Woodsman Orphan takes a slightly less predictable, slightly less accessible approach, starting with relatively catchy folk rock songs and working in psychedelic elements reminiscent of Elephant 6 bands like Neutral Milk Hotel and The Olivia Tremor Control. The result is an album that, while somewhat uneven, successfully creates its own little off-centered musical world (no word on if the band has beards, though).
The album begins with "The Barn," a moody, minor key dirge with the bass and drums high in the mix. J. Adirondack's vocals float above the instruments, sounding like a cross between Neil Young and Chris Keene (of Surrogate) with a little Ben Gibbard charisma at times. Following "The Barn" is "Bethel Cop," which could have easily have been named "The Barn pt. 2," as its essentially the same track with a more acoustic arrangement and different lyrics. "Credits" rolls along with its thundering drums and warmly strummed acoustic guitar; if it wasn't for the offbeat arrangement, it could almost pass for a lost Apples in Stereo track.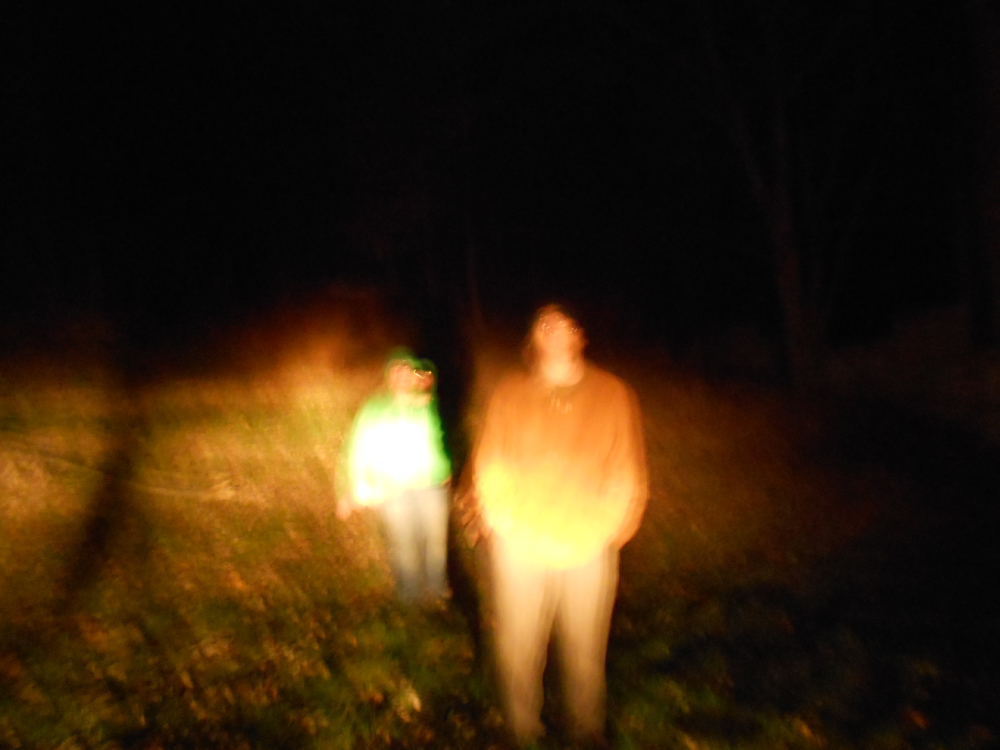 Things get a bit calmer on "Dandelion Wine," where harp-like guitar picking and glockenspiel tinkles combine with falsetto vocals to create a song that would make Sufjan Stevens proud. "Head" brings back the sound of the first couple of tracks—to the point that I initially thought it might be a third version of "The Barn"—but with a more upbeat sound, working in some xylophone and processed harmonica. "One Year" begins with an odd audio sample (presumably from a film or radio program) before transitioning into another folky tune that'd make for a decent Neutral Milk Hotel outtake if Jeff Mangum were on vocals. "Sorry About the Time" is one of the oddest tracks here, kicking off with over a full minute of cat meows before slowly evolving, adding handclaps and other various percussion elements to a mellow guitar and harmonica backing. By the time the vocals come in at around 2:30 the track is more than half way over, and one wishes they'd done a bit more with them since the melody is one of the stronger ones on the album.
"Rhinestone" is by far the most fast-paced number on the album, and probably the weakest; the vocals and more "groove-heavy" sound aren't totally out of place, but they don't necessarily fit with the rest of the album either. Luckily, "Stones" (and its instrumental companion "Stones pt. 2"), while relatively straightforward, feature a strong melody and sparse arrangement that lets you focus on the songwriting, which in this case is appropriate. "Through Glass Doors" brings things to a close and sounds like an acoustic version of something Surrogate might do, full of interesting lyrical imagery that helps create that "musical landscape." Ultimately My Name Is Ishmael Ali isn't without it's flaws, but if you like a little freak with your folk, Woodsman Orphan has got you covered.
Key Tracks: "Dandelion Wine", "Stones", "Through Glass Doors"
Artists With Similar Fire: Neutral Milk Hotel / mewithoutYou / Surrogate
Woodsman Orphan Website
Woodsman Orphan Facebook
Obscure Me Records
-Reviewed by Simon Workman

Simon Workman has loved rock n' roll ever since his dad made him Beatles and Beach Boys mix tapes as a kid. These days his musical interests have a wide range, though he's still got a strong connection to the music of the 60s and 70s. He lives in Dayton and is currently working on a PhD in English literature at the University of Cincinnati. You can follow him on Twitter and Instagram @simonworkman.

Latest posts by Simon Workman (see all)
Please follow and like us: