New Wax Fang video for "The Blonde Leading The Blonde"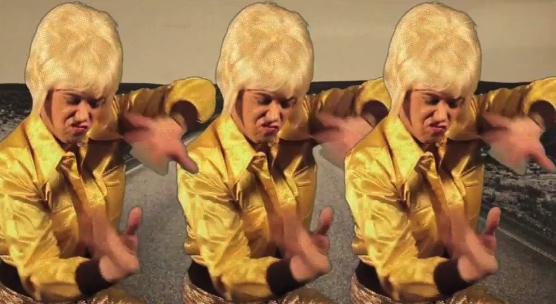 Wax Fang, the psychedelic/experimental duo of Scott Carney and Jacob Heustis, have been relatively quiet since releasing the critically acclaimed La La Land in 2007. Surprisingly, that space of taciturnity had shifted since the band released Mirror, Mirror in the fall, a couple a creepy videos for "Mirror, Mirror" and "Dawn of the Dead of the Night of the Hunter," and most recently a new single "The Blonde Leading The Blonde"… that culminated with the news that Wax Fang had both inspired and collaborated with American Dad co-creator Mike Barker for the series' 150th episode that aired earlier this month.
A unique blend of 90's era guitar rock combined with Wax Fang's affinity for all things glam and psychedelic, "The Blonde Leading The Blonde" finds the band continuing their knack for unique arrangements while exploring the poppy-er side of the musical spectrum. You can check it out below.


After spending the early 90's managing a record store, the mid to late 90's producing alternative video shows and 00's blogging about the music scene Christopher Anthony is always ready to hear new music.

Latest posts by Christopher Anthony (see all)
Please follow and like us: