Big Star: Nothing Can Hurt Me [Album Review]

Big Star


Nothing Can Hurt Me
Omnivore Recordings [2013]



Fire Note Says: Nothing Can Hurt Me is a treasure trove of alternate mixes of classic Big Star tracks.
Album Review: I think it's fairly safe to assume that most readers of The Fire Note, are well acquainted with Big Star. Their discography isn't vast, only 4 lps total (5 if you count Chris Bell's excellent posthumous lp, I am the Cosmos), and on those records, there are only a handful of lesser tracks. It's nearly all top shelf stuff. Their first album, #1 Record, was a power pop gem. All smoothed edges and anglo-harmonies. By the time of the second album, Radio City, Chris Bell had left the band, and Alex Chilton assumed control. The results were rawer, for every polished studio gem, there was a rougher sounding/looser cut to counter balance it. The results were striking, and it still stands as the band's finest album. By the time of their third album, Third/Sister Lovers, the band had nearly disintegrated, and the record perfectly captures that sound. It's dark, isolated, fractured, damaged, and most importantly haunting. It's challenging but highly rewarding listen, but not for the faint of heart. It's a wildly experimental album that remains influential to this day. When I listen to it, I can't help but think that if it wasn't for Third/Sister Lovers, there might not have been a Yankee Hotel Foxtrot. (comeback album In Space, is not represented on this compilation)
So what is Nothing Can Hurt Me? Simply stated, it's a double album (released on Record Store Day) of alternate takes and mixes of some of Big Star's best loved songs, which also serves as the soundtrack to the Big Star documentary of the same name. Nothing here is earth shattering or groundbreaking. You know these songs inside and out, so it's very cool to hear the differences in the takes between the released albums and this compilation. I found the rough mixes of the Third/Sister Lovers tracks to be harder to distinguish from the official versions, the one exception being "Big Black Car", which has a more pronounced bassline.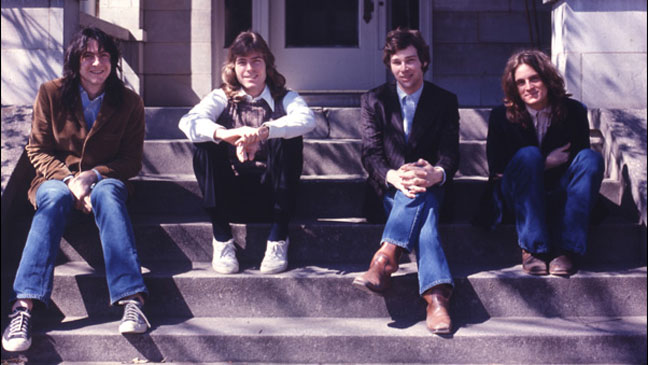 For my money, the two most exciting cuts on this album are the original demo for "O My Soul", and a song that I have not previously heard, "All We Ever Got From Them Was Pain". "O My Soul" is easily the funkiest track that Big Star ever recorded. The guitar is suitably slinky, the bass slithers, and the drums are both locked in and all over the place. It's always been my favorite song on Radio City, and the raw demo still retains the feel of the released version, but it has a touch more grit, and it benefits from the looseness of it being a demo. It's pretty astounding. "All We Ever Got From Them Was Pain" is a gentle acoustic number from Alex Chilton, I believe this was originally recorded for his solo sessions in 1970, I am not sure if this is the same version of it or not. Either way, it's amazing. Nothing Can Hurt Me is a worthy addition to the Big Star Discography. You know the songs, and if you obsess over this band like I do, you have to have this.
Key Tracks: "O My Soul", "Kanga Roo", "September Gurls"
Artists With Similar Fire: Guided By Voices / The Replacements / The Posies
Big Star Website
Big Star Facebook
Omnivore Recordings
-Reviewed by Kevin Poindexter

Kevin has spent the past six years as a partner in an independent record label in addition to his duties at The Fire Note. Kevin prefers cd and digital to vinyl by a fairly wide margin and has begun the process of giving his vinyl away (not the valuable ones or the gbv related ones though so don't ask).

Latest posts by Kevin Poindexter (see all)
Please follow and like us: