Circus Devils Music Video (Robert Pollard / Todd Tobias) – I Razor OST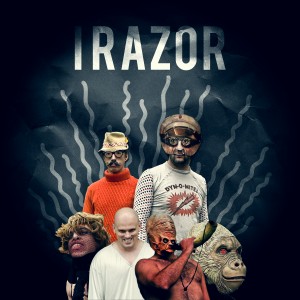 Hidden Shoal is excited to announce the upcoming release of I Razor, the soundtrack album for the no-budget experimental feature film directed by Todd Tobias. The I Razor soundtrack, to be released by Hidden Shoal in May 2013 in conjunction with the DVD release of the film, comprises work by Todd Tobias and Circus Devils featuring vocals from Robert Pollard (Guided by Voices).
To get you in the mood here is a music video to share for album track "Let's Go Back to Bed" by Todd Tobias and the Circus Devils. The video features footage from the film and provides a window into the visual and sonic landscape that is I Razor. The video precedes the first official single to be released off the album, "All The Good Ones Are Gone" by Circus Devils, available on 14 March as a free download.


After spending the early 90's managing a record store, the mid to late 90's producing alternative video shows and 00's blogging about the music scene Christopher Anthony is always ready to hear new music.

Latest posts by Christopher Anthony (see all)
Please follow and like us: