Cayucas Premiere Video for "High School Lover" / Album due 4/30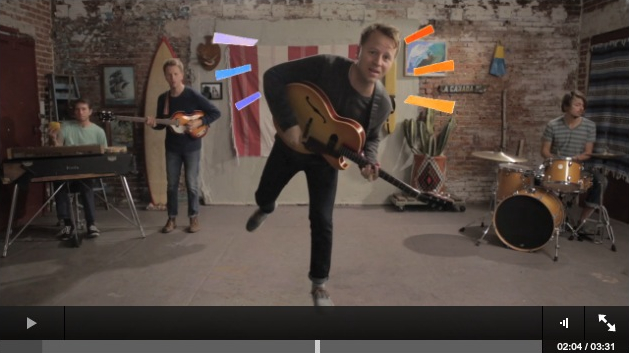 Cayucas are a band to watch as they have already been been making noise with the release of their catchy "Cayucos." Today, they have announced their debut album, Bigfoot, out April 30 on Secretly Canadian and premiered the video for their new single, "High School Lover" that you can see below.

The video, directed by Cameron Dutra, features punchy neon visuals and a glitchy "live action stop-motion" effect developed by Dutra himself. It stars lead singer Zach Yudin as well as his band, which includes twin brother Ben on bass, Banah Winn on keys and Casey Wojtalewicz on drums. Live, Christian Koons joins them on guitar. Dutra said, "It was great to work with Cayucas, they are a super fun band and for this video we tried to evoke the feeling of the song without doing a traditional narrative video. We also wanted to subtly touch upon the real story on which the song was based.

Tracklisting for Bigfoot
1. Cayucos
2. High School Lover
3. Will "The Thrill"
4. A Summer Thing
5. East Coast Girl
6. Deep Sea
7. Ayawa 'kya
8. Bigfoot

After spending the early 90's managing a record store, the mid to late 90's producing alternative video shows and 00's blogging about the music scene Christopher Anthony is always ready to hear new music.

Latest posts by Christopher Anthony (see all)
Please follow and like us: