Jim James LIVE – The First Shows Announced / On Sale Soon!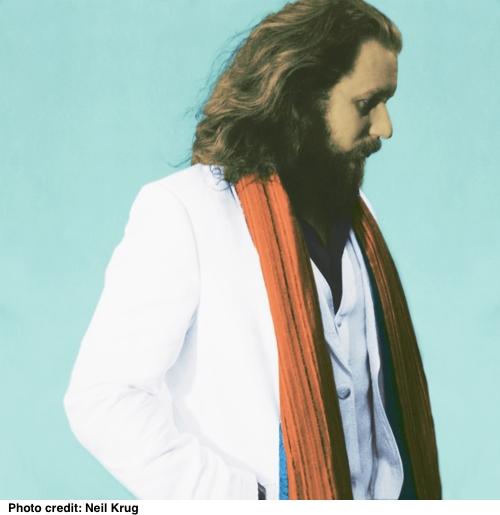 Jim James Tour Dates
2/18: Philadelphia, PA @ Johnny Brenda's
2/19: Brooklyn, NY @ Music Hall of Williamsburg
2/20: New York, NY @ The McKittrick Hotel, Home of SLEEP NO MORE
In celebration of the forthcoming debut solo album Regions Of Light And Sound Of God, out February 5 on ATO Records, Jim James has just announced three consecutive shows in February which will be the first of many to come this year.
On sale NOW:
Wednesday February 20th – Rdio presents Jim James at The McKittrick Hotel, Home of SLEEP NO MORE – NYC
On sale right now with limited space available is a very special performance at NYC's Sleep No More presented by Rdio. Tickets can be found here in very limited quantities for this unique experience that also includes entry to the Sleep No More performance https://web.ovationtix.com/trs/dept/1025/1359763200000
On-sale Friday, January 18 at Noon EST:
Monday February 18th – Johnny Brenda's in Philadelphia (Tickets available thorough Ticketfly.com)
Tuesday February 19th – Music Hall Of Williamsburg – Brooklyn (Tickets available through TicketMaster.com)
Pre-sale tickets for both shows at Jonny Brendas in Philadelphia and Music Hall Of Williamsburg in Brooklyn go on sale this afternoon at 3pm for all Roll Call members (the official My Morning Jacket fan club.) Sign up for Roll Call to access tickets at 3pm HERE.
http://jimjames.com
http://www.facebook.com/jimjamesmusic
https://twitter.com/jimjames

After spending the early 90's managing a record store, the mid to late 90's producing alternative video shows and 00's blogging about the music scene Christopher Anthony is always ready to hear new music.

Latest posts by Christopher Anthony (see all)
Please follow and like us: