The Orbit Turntable Kickstarter Project – 33 Days Left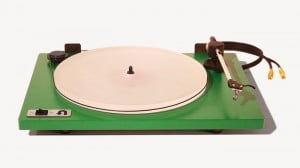 Here is a Kickstarter project we can get behind. Three guys have made what looks like a quality turntable for a very reasonable price. Check out the info video below and you can find the Kickstarter page HERE. The project still has 33 days left.


After spending the early 90's managing a record store, the mid to late 90's producing alternative video shows and 00's blogging about the music scene Christopher Anthony is always ready to hear new music.

Latest posts by Christopher Anthony (see all)
Please follow and like us: