Scott Walker: Bish Bosch [Album Review]

Scott Walker


Bish Bosch
4AD Records [2012]



Fire Note Says: With Bish Bosch, Scott Walker gives listeners another sonic puzzle to solve!
Album Review: After talking eleven years to follow up 1984's Climate of the Hunter with 1995's Tilt, and talking eleven more years to follow-up Tilt with 2006's The Drift, Scott Walker has picked up the pace and delivered his new album, Bish Bosch, after a mere 6 years. Walker, who rose to fame in the UK in the 1960's, first as a member of the Walker Brothers, and later as a solo artist, has always been a difficult artist to describe. He isn't quite rock, he isn't pop, he isn't opera, and he isn't avant-garde, though his music is all of those things. His albums are always challenging to the listener, in the way that a good foreign film is challenging, or a masterpiece of world literature is challenging. His music isn't easily consumable, is often profound, and always evokes some sort of reaction, whether good or bad, and always makes one think.  The payoff is high, but the amount of work you put in is also going to be high.
For me, Bish Bosch centers around 3 key tracks, which comprise about half of the records near 80 minute run time. The first of these tracks, "Corps De Blah", is as close to Walker's 60's work as this album gets. His vocals, virtually a cappela at first, seem to float in the air for the first minute or so, until the backing track kicks in. There is some jarring drum, loud guitar, keyboards dodging in and out all around his voice, but it never overtakes him. I can't be sure but I believe there are some fart noises in the background as well. Listen for yourself at around the 3 minute mark. I literally thought my daughter was standing behind me making the noise with her arm pit. It's a haunting track that goes through so many movements it feels like multiple songs.  "SDSS14+13B (Zercon, The Flagpole Sitter)" is the near 22 minute centerpiece of the record. I wish I could accurately convey in words what this song sounds like, but I can't. It exists on a plane all by itself that I can't even begin to describe. About the closest thing I have ever heard to it was John Cale's work with Nico on albums like The End and Desertshore.  "Epizootics!"  is built on a simple percussion pattern and a repeating horn riff. An electric guitar weaves its way in and out creating a very psychedelic effect, and once again, Walkers voice rises above it all.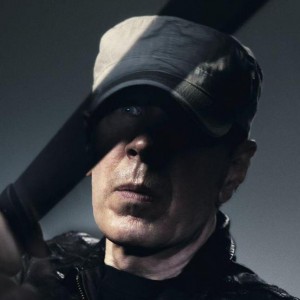 After multiple listens I still don't know where this album will end up ranking overall in Walker's discography, or even amongst his last few albums. However, I can tell you that it's easier to listen to than either Tilt or The Drift, but that doesn't necessarily mean it's better than either of those. I have listened to this record 10 times, and I still hear something new every single time I throw it on, that says something to me. Let's hope we don't have to wait another 6 years for another album, but if we do, Bish Bosch will definitely give us a sonic puzzle to solve until then!
Key Tracks: "SDSS14+13B (Zercon, The Flagpole Sitter)", "Corps De Blah", "Epizootics!"
Artists With Similar Fire: John Cale / Nico / Brian Eno
Scott Walker Website
Scott Walker Facebook
4AD Records
-Reviewed by Kevin Poindexter

Kevin has spent the past six years as a partner in an independent record label in addition to his duties at The Fire Note. Kevin prefers cd and digital to vinyl by a fairly wide margin and has begun the process of giving his vinyl away (not the valuable ones or the gbv related ones though so don't ask).

Latest posts by Kevin Poindexter (see all)
Please follow and like us: